Fortis MMA's Sayif Saud reflects on his MMA journey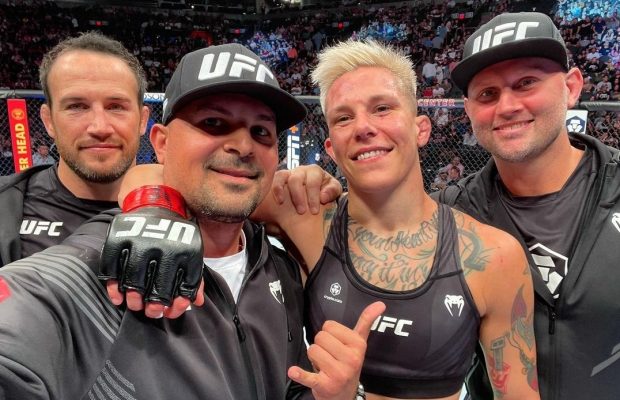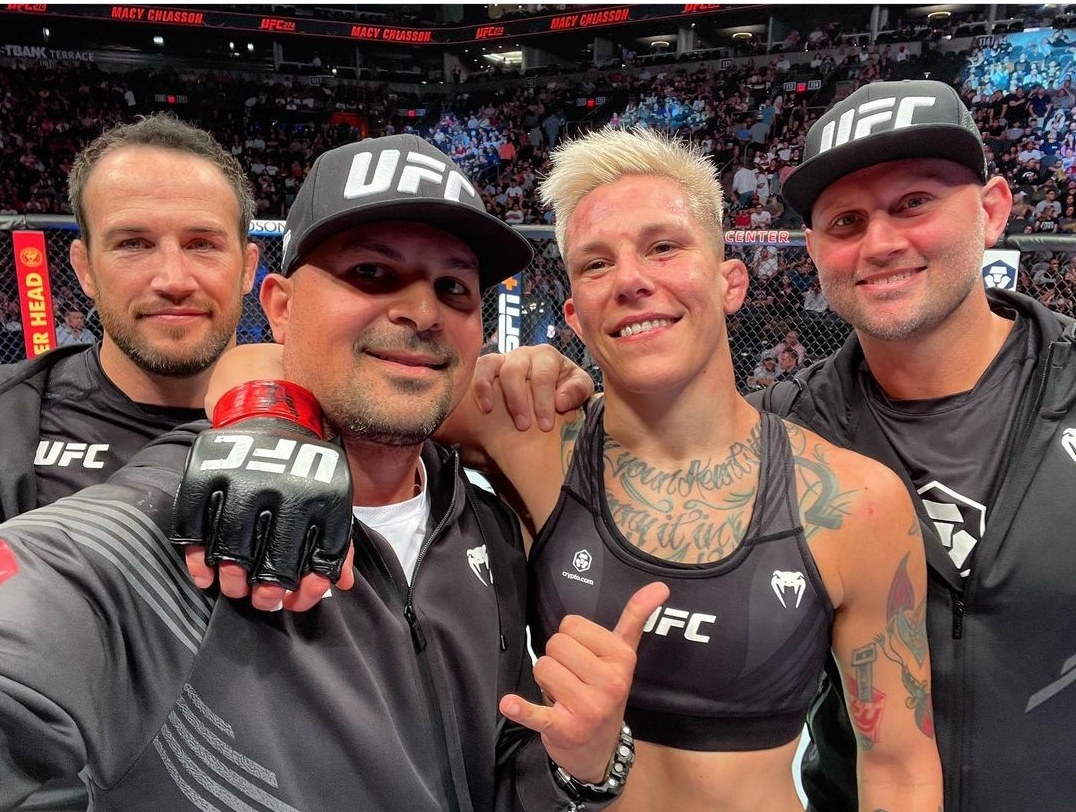 When Sayif Saud was a kid — five, six years old — Monday through Thursday evenings and the bulk of his Saturdays were spent in his father's dojos, first learning and excelling in judo before moving onto karate.
"I used to go to the dojo with my dad at 3:30-4:00pm and come home at eight or nine o'clock, Monday through Thursday, from the time I was five, six years old," Saud said as we spoke on Friday evening. "I grew up in the dojo. I spent literally as many hours in the dojo as I did at school. I would be there Monday through Thursday, 3:30 to 9:00pm, and on Saturdays I would be there too.
"The funny thing is Monday through Thursday night, where am I now?"
He laughed before answering his own question.
"I'm at 'The Big Dojo' now," said the owner and head coach of Fortis MMA. "Guess where I'm at Saturday mornings too? I have the same schedule that I had when I was a kid, which is kind of weird."
It may seem weird on the surface, but it's not when you get to know the man commonly known as "The General" and the path that brought him from his father's schools to leading one of the preeminent teams in mixed martial arts today.
A Change in Plans
Even when he was matriculating at Indiana University, martial arts were a prominent part of Saud's life.
"These guys came to me, asking me about doing a martial arts club," began Saud, who majored in political science with a minor in Arabic linguistics before moving on to law school. "So I did a martial arts club when I was in college, and it became an official club at Indiana University."
But between his second and third year of law school, the professional path he was on shifted. Rather than pursue his law degree, the life-long martial artist wanted to wade into the mixed martial arts waters.
"When I saw MMA, I told myself, 'This is going to be the future,'" explain the 42-year-old. "With karate and stuff, that was kind of the end of that. You can't be a professional fighter; there wasn't really any pro martial arts fights. You had ISKA, kickboxing, but there was no real path, right?
"But in 2005, when The Ultimate Fighter started happening, all that changed."
A childhood friend of some colleagues urged the hesitant Saud to try his hand at MMA, offering to sponsor him. Those same connections earned him an invite to Albuquerque, New Mexico and a chance to train with the team at Jackson's MMA, then a hotbed for burgeoning talent tucked in a nondescript building on Acoma Street, with a sign out front that looked like it belonged on a used car lot.
Though he was recently married, the timing felt right for Saud.
"I told my wife, 'If I want to take a chance like this, now's the time — we have no kids, I'm still young.'"
A beat passes.
"So I got in my truck and I drove to Albuquerque and lived there for the next three-and-a-half years; from 2006 until April 2009."
Here's the thing about being at Jackson's during those days: you had to be pretty damn good to stick around, because the level of competition in the room was no joke.
Rashad Evans and Keith Jardine were climbing to and residing at the top of the light heavyweight division, Nate Marquardt was making frequent trips from Colorado, and Georges St-Pierre was supplementing his work at Tristar Gym in Montreal with trips to the desert outpost that grew championship-level fighters and little else.
There were younger fighters that would go on to make a name for themselves like Donald "Cowboy" Cerrone and tough bastards like Joey Villasenor, who started fighting in 1999, held the King of the Cage middleweight title for an extended period when doing so really meant something, and finished his career with a 29-10 record before transitioning into coaching.
Saud went 3-0 as an amateur and replicated that mark as a professional before a nasty injury two-piece prompted him to once again alter his career path — or, more correctly, accelerate his timetable.
"My whole goal was that I wanted to open a gym," explained Saud, who speaks with the same directness you see on television when he's cornering fighters when recounting his own personal story. "I wanted to get to five fights, fight in the UFC, and then retire, and my plan was to do that by 30.
"I was always aware of the balance of athletic prowess, your body, and the timeline, and since I've been doing martial arts my whole life, I've had a lot of wear and tear on my body. My body started falling apart, and I ended up tearing my ACL and my biceps. It went to s***, so at 3-0, I decided it was time to call the ball.
"My sponsors were in Dallas, so I said, 'Let me move to Dallas and figure it out,'" he added. "I needed a couple surgeries and I wasn't going to be able to fight for quite a bit of time, and I needed to make that shift.
"That's what I wanted to do anyway, so I was like, 'I'm not going to take a year off and then try to come back and fight just to get to this point, and then do this coaching. I'm just going to have to start the journey now. This is the universe telling me it's time.'"
From the Ground Up
Saud moved to Dallas with $400 to his name and no real idea what he was going to do next.
His fighting career had come to an abrupt, premature end, and while he always knew that competing wasn't his long-term plan, he hadn't yet started building the foundation for the next stage of his professional life.
And so he got to work.
"This kid that I knew who lived here, he said, 'I want to learn jiu jitsu,' and I said, 'Alright, but I don't have a gym; I just moved here. Find a gym or find mats and I can train you,'" recalled Saud. "He called me back and said, 'There's this gym that just opened up down the street called Octagon, and I called them and they said we could get some mat space.'"
Despite its name and the presence of an eight-sided cage at the back of the space, Octagon was more of a jiu jitsu school than anything else.

Saud went in and met with the owner — "nice guy, older guy that was a Machado black belt" — and the two struck up a deal: the newly relocated former fighter would start teaching and coaching MMA out of the gym and if he could build a successful program, he'd get a cut of the gym's profits.
One student turned into two, which turned into four, and then a dozen.
Six months in, there were 20-30 people coming to the classes, including Matt Hobar, a wrestler who had zero fighting experience.
"He was the first kid that came in and said, 'I want to do this MMA thing,'" Saud said of Hobar, who would go 8-1 on the regional circuit, winning the Legacy FC bantamweight title before getting called up to the UFC, where he went 1-2 before retiring due to neck injuries.
"We would go on to build this team at Octagon that went 40-5 in 2011 and it was Team of the Year every year in Texas," continued the no-nonsense coach. "It was a great team with Sean Spencer and Damon (Jackson) had his first run in the UFC. I built these guys up from zero and built this team up.
"Octagon was great, but it was in this strip (mall) and I had always wanted my own building."
In 2015, Saud quietly bought a building and started working to remodel and renovate it.
He didn't tell anyone on the team, didn't look for people to come help him with the work; he went in and built the gym he'd always envisioned himself having, and set it up the way he wanted — weights and strength equipment upstairs, turf on the roof, mats and bags and everything you come to find in a combat sports gym on the main floor.
Fortis MMA had its grand opening in December 2016.
"First year of operations was 2017 and we had no fighters in the UFC, but we had this core group of prospects I was building, and that's what you see now as Fortis MMA," said Saud, the pride and satisfaction he feels from cultivating an outstanding team that counts more than 15 current UFC fighters, including rankings staples like Geoff Neal, Ryan Spann, and Macy Chiasson amongst its ranks evident in his voice.
While there has been the occasional fighter that has transferred onto the team several fights into their professional careers, like the recently retired Uriah Hall or strawweight Sam Hughes, who returns to action this weekend against Piera Rodriguez, the majority of the athletes representing the gym are homegrown talents that Saud has worked with from the very early stages.
It's fighters like Jackson, Ramiz Brahimaj, and Austin Lingo, or the cadre of talents that have graduated to the UFC through Dana White's Contender Series.
"We built 15 fighters through Contender Series and you know that, because you wrote the article," began Saud, referencing a previous feature written for the UFC website about the team's overwhelming success on the annual talent search series. "We build them here. We've had a couple people that have come — Uriah came at the tail end, Sammy — but really, we're not looking to add people."
Team Above Everything
The best way to understand Saud's reasoning behind keeping things mostly homegrown and not actively looking to add fighters to the team is through hearing him explain why his corner work between rounds is so effective.
During the team's rise to prominence, Saud has rightfully earned plaudits for the instructions, direction, and motivation he delivers to his charges in the one-minute intervals that come between five-minute maelstroms. Fans and observers have watched him fire up lethargic competitors and provide the blueprint for athletes to go out and secure a victory, heaping praise on the frank and forthright Fortis MMA leader.
"Why I get credit for just saying what is true, I don't get it," Saud said with a confused chuckle. "All I do is tell the truth, because you can't build something great if it's not built on truth, right?
"Everyone loves it when I'm getting in peoples' asses, but that goes to the relationships. I have got such a tight relationship with everyone that steps into that cage — I've spent so much time with them, we've been in the foxhole so many times, we've taken those lumps together — and when you have that kind of relationship with somebody, you can just be honest with them."
Those deep bonds and ability to be honest and direct with athletes in the heat of the moment is what Saud wants. In most instances, they can only be forged when you've spent a great deal of time together or you're able to buy all the way in as soon as you walk through the door.
Because it's "Team Above Everything" at Fortis MMA, and that doesn't stop just because you've completed your camp or you'd really appreciate being able to turn up to practice a couple hours later.
"Once you start saying, 'This person is special. This person is this, this person is that' — everything falls apart because nobody respects the system," said Saud. "And those aren't the people that build a team. Those aren't the people that win.
"It's the team with a bunch of players that all buy-in together that win, and I really believe in that because if a guy fights and he's like, 'I had my fight, see ya!' — F*** you, dude; you're a user.
"We get further in life together," he continued. "This is something you learn as you get older, but if you're selfish, it's gonna get you. We're stronger together and I want to make sure you're bought in. I want to make sure you're ready to sweat and bleed for your teammates, and these guys and girls go all over the world for each other."
Saud paused momentarily.
"I don't know what it would be like to get someone in where they were a champion and they wanted to switch it up," he said. "I've honestly stayed away from that because I love what we're doing and how we're doing it.
"I don't judge anybody else for what they're doing and how they're doing it — to each his own because everybody is in a different situation too, and I'm just going to do it my way."
Still in the Dojo, Still Following His Father's Instructions
More than 35 years after his after-school life consisted of spending weekday evenings and the bulk of his Saturdays in his father's dojos, Saud remains on the mats nearly every day.
These days, he's the one barking instructions, teaching, coaching, providing guidance and direction, but all of it traces back to those childhood evenings, the lessons and principles instilled in him by his father, and the twisting, turning martial arts adventure that followed.
"My dad is obviously the one that is my biggest coach in life, far and away," said Saud. "No one even comes close to the influence he's had on me — as a coach, the principles at the gym, the integrity, the character, the things that we look for; I learned all that stuff from my dad.
"The gym is a culmination of all these experiences I've had — all these great coaches combined with my own martial arts experience.
"It's been something else," he added. "I'm glad I got in my truck and took a chance."