The Saturday Setup: UFC Vegas 66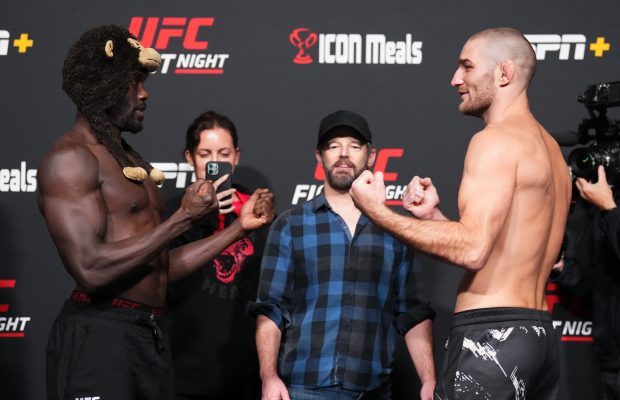 Giving you everything you need to get ready for the final UFC event of 2022, all in one place
Well friends, we've reached the final UFC fight card of the year.
What started with TJ Brown out-wrestling Charles Rosa will wrap with either Jared Cannonier or Sean Strickland getting their hand raised this evening at the UFC APEX, bringing another UFC slate to a close.
Before the action gets underway, familiarize yourself with everything that is set to transpire by checking out all the content from this week so that you know who to watch, what's at stake, and, if you're so inclined, what wagers to make to give yourself a little extra to spend during that final run on Christmas presents.
This is The Saturday Setup for UFC Vegas 66.
Preview Show
Ian O'Neill leads the charge alongside ESK and Harry Powell as they break down Saturday's final UFC fight card. Come for the insights and analysis, stay for the laughs and camaraderie.
Fighter to Watch: Jake Matthews
Read up on why E. Spencer Kyte feels the 28-year-old Australian welterweight is one to watch this weekend and going forward.
One Question for Every Fight
Want to know something of interest about every fight on Saturday's slate? Than sit back, relax, and enjoy as ESK goes from the main event to the opening bout between Sergey Morozov and Journey Newson, letting you know what piques his interest in each pairing.
10 Things I Like
If expedient insights are more your thing, check out 10 Things I Like, where ESK highlights various elements from today's fight card that have him counting down the hours until the action finally hits the Octagon.
Picks & Plays
ESK looks to close out the year by breaking the 300-win barrier with his predictions and hopefully getting closer to even with his plays on the final fight card of 2022. It's been a wild year and a fun ride; now let's see if we can't close this thing out with a bang!