Paddy Pimblett: "I've known people to waste their talent and I won't be one of them"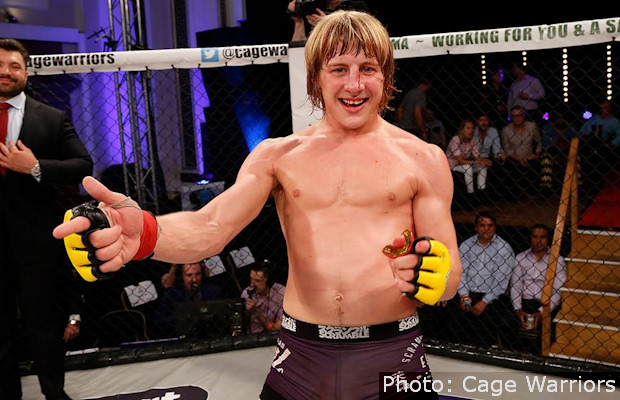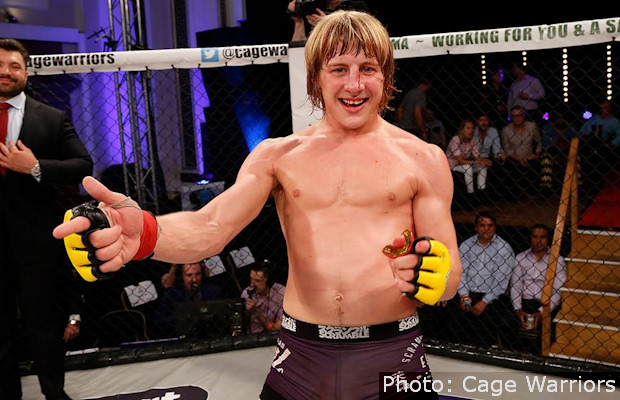 As Cage Warriors bring their ninetieth show back to the Echo Arena in Liverpool this weekend, with them comes arguably the very reason Liverpool has soared in MMA popularity as Paddy 'The Baddy' Pimblett returns after a ten month absence.
It's well documented that Pimblett was due to return action last October, however an injury left him only being able watch his Next Generation family do battle in their backyard. Despite almost a full camp in the bag prior to the injury, the absence and subsequent halt in return has allowed the 23-year-old to polish his craft just that bit more.
"I'm not appreciative of missing that opportunity to fight and get back to winning," Paddy began. "I love fighting, but it's one of them that make you realise a few different things in the long run. It feels like forever since I last fought.
"I'm sure there'll be those doubting me for my comeback, but the last time I had ten months out, I came back and smoked Ashleigh Grimshaw when I was the underdog, so these ten months have done me justice."
In April last year, in the biggest fight and title defence of his career, Pimblett came up short, losing a unanimous decision and his Cage Warriors gold to foe Nad Narimani in the process. As heartbreaking as that loss was in his hometown, 'The Baddy' feels it has woken to him up, allowing him access to his full abilities. Until that point, the 145-pound scrapper feels he was merely rolling with it.
"The loss to Nad taught me a lot," Pimblett revealed. "One of those things was that I had to grow up a bit. It shown me to not just rely on my talent as that's what I was really doing. I was training at, like, fifty percent when I should've actually been working at my highest possible level.
"After the Julian Erosa fight, I knew it was close and I remember saying to Paul that at least I'd learned a lesson without losing, but I didn't realise it fully. I was still going out all the time and getting fat. At the start of the Nad fight camp I was the biggest I'd ever been.
"I'm nowhere near the old Paddy," Paddy continued. "Everything has changed. I'm not the fifty percent training, one hundred percent partying Paddy anymore. I've stopped all that and now I'm taking this game seriously.
"I needed to rest, too. At twenty-two-years old, I'd worked out I had five fights in fifty weeks. That's a lot of toll to put on the body. It killed me. The constant weight cuts killed me.
When capturing the CWFC featherweight championship, the world felt truly at Paddy's fingertips. Along with a growing social media following, a star in his hometown, rumours and potential matchups were afloat.
When losing to Narimani, there was a nasty turn from many an onlooker as they pelted bottles into the cage and quickly turned their heads away from the scouser. Pressure has always been paramount for the former champion and, with a win on Saturday, Pimblett feels the tides will turn once again after his performance this weekend.
"I deal with the pressure well and always have," Paddy informed. "I love that walkout and win or lose my true friends, family and fans will be supporting me still. There's so many bandwagon jumpers now it's ridiculous. The same ones who were throwing bottles after I lost and giving me shit on Twitter will be the same ones licking my arse on Sunday morning when I've won."
This coming Saturday, Paddy returns to the Echo Arena in a bid to right the wrongs as he battles Alexis Savvidis (16-6-1). An opponent with many prospects about him, Pimblett is proceeding to take the usual front to his opposition, predicting a clear victory.
"I think this one will be a one round domination," Pimblett asserted. "I'm feeling very confident. I see it going similar to the Johnny Franchey fight. No matter where it goes I am better than him. If he wants to stand, I'll knock him out. If he wants to grapple, I'll submit him. If he wants to tussle with me on the ground, I'll TKO him and put him in a position where the referee will have to stop the fight for the benefit for his safety.
"I don't mind not being in the main event, either. It's feels different, but it's nice change to get me back in there. Molly deserves that headline spot – she's worked so hard for it and I can't wait to see her take the title."
At twenty-three-years-old, waiting out almost a year has had its pros and cons for the former. Whilst allowing him to improve his assets, it's also allowed him to rethink his approach to fighting as well as his goals. With plans to not only regain his featherweight gold, Paddy has eyes on another title for his other shoulder.
"I will have another belt in the next few months," Pimblett beamed. "Now I'm doing this properly, I know for a fact I can make featherweight. When I win this fight – I don't think Chris [Fishgold] will be in Cage Warriors much longer, I don't reckon – I'll take that lightweight belt when the time comes, take on whoever wants it, then go back down to featherweight because Nad's going to get stripped as he's not a true champion when he's not defended it in ten months.
"He turned down the rematch with me for more money and thinks he's going to get signed by the UFC because he's with Alpha Male, but no one cares about him. The highlight of his career is just about beating me; a fifty percent Paddy Pimblett.
"It took a loss for me to realise the opportunities that I had. I'm not going to throw it away. I've known people to waste their talent and I won't be one of them. I did have a bad attitude because I thought it could get me far, but it can't. My attitude has changed and so have I."