Seizing the moment: Lerone Murphy talks opportunity, debut; London return.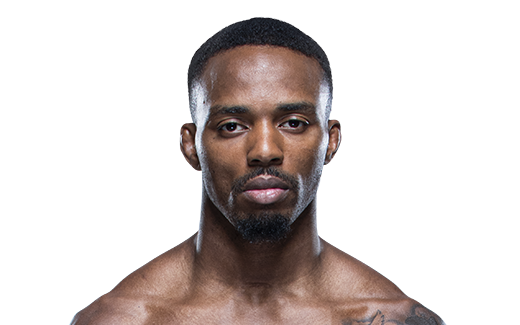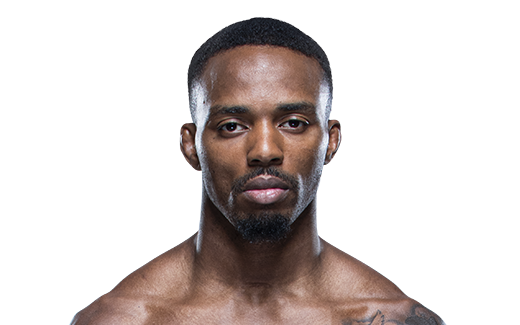 When presented with opportunity, first you must analyse. Is it too early? Could it be too late? Or is it right on time? It's not always an easy question to answer or assess. For Lerone 'The Miracle' Murphy (8-0-1), his ascension into the UFC has come at a rapid rate, but a journey he has remained level-headed in thus far.

Up until his UFC debut, there were rumours around the scene regarding his signature being placed on a UFC contract, however it was one that somehow managed to remain hushed throughout. The reason for that being a nervous process where time was definitely not on his side.

"It wasn't announced for a bit of time because my medicals hadn't cleared yet," Lerone confessed. "I literally got my medicals back three days beforehand. I was told I couldn't have an MRI due to a previous operation I had had. When I spoke to a doctor over in Abu Dhabi, he said it would be fine to do so, so I ended up getting one done over there."

After his eventual arrival had been announced and debut back at UFC 242 was official, many folks were surprised by the high-level opponent he was poised to fight. The name was Zubaira Tughukov; a veteran of twenty-five fights and an unorthodox opponent with a versatile wrestling and Sambo base.

A style we've seen UFC lightweight champion Khabib Nurmagomedov demonstrate in high fashion in the octagon. For many, Leon wasn't going to have it easy in there. Some thought he was being 'thrown to the wolves,' but that's exactly how Leon wanted it. A short notice opportunity to surprise everybody on the biggest stage was exactly the what the undefeated Mancunian planned on – and surprise everyone, he did.

"Listen, I'm always going to back myself going into a fight," Lerone stated. "I back myself to win each and every time whereas I know myself that a lot of people didn't expect that. I was actually disappointed to get a draw, even if I had surprised people. It didn't feel enough to satisfy me.

"People were telling me to walk out of the cage with my head held high. I know my capabilities and I know I'm better than I performed that night. I've watched it back and I see the silly mistakes I made with my short experience. For instance, I had a guillotine in the third round that felt tight, but I got caught up in it and forgot to keep my hip pressure on and it allowed him to slip out.

"I've only been in this game for six years, so I was making schoolboy errors which cost me the fight in the end," the featherweight battler continued. "I believe I should have done enough to win and that's my mentality every time. It's the game at the end of the day and the judges didn't see me doing enough to get the win."

For those unaware of Lerone prior to his UFC debut, there is a lot that can be told about his journey despite its young six-year existence. Murphy began as a fast, exciting and young amateur prospect around the UK scene and quickly had his name on many a fighter and promoter's mouth.

Lerone went on to fight four times in less than twelve months, amassing an amateur record of 4-0. The amateur scene in the UK has become a real proving ground for the fighters of tomorrow, but Murphy didn't see a reason to hang around.

"I had four amateur fights and was training all around the world," Lerone reminisced. "I spent a lot of time at Alliance gym with Dominick Cruz and was working at a really high level with them. I sat there and was like, I'm twenty-three and I'm training all the time at this level. Do I really need to waste time fighting at amateur, getting injuries and taking damage?

"In the UK, I think the amateur scene is on par with the professional scene. It's come a long way. It felt right to turn professional and get the right fight for myself in the meantime. It was kind of crazy how it happened, to be honest. We were trying and pushing to get on to the big shows from the time I was 2-0 and 3-0 professionally, but because of a few little politics here and there, some shows wouldn't put us on.

"We actually ended up getting a fight booked with Cage Warriors. I was supposed to fight Dean Trueman last October and we were trying to get the medicals sorted for that so the fight could be announced. However, we didn't really get them done in time and the fight was scrapped, essentially."

As luck would have it, a few days later, Murphy and his team got a call from the UFC. They asked if he could fill in to fight Zubair Tughukov in September. Before Lerone could even look him up online, the challenge was accepted.

"Funnily enough I had just come back from an all-inclusive holiday in Jamaica with my family," the Manchester native laughed. "My plan was to have the holiday and start a good camp when I got back in order to be ready for Cage Warriors in October, so I got fat on holiday as you do and got back from Jamaica weighing 82kg. So then the UFC called and I was like, 'Shit!'

Around that time I was in the car with my mate and we were talking about people missing opportunities with the UFC, because he had a few opportunities with them and missed out himself. Just as we were talking about that, my coach called me, saying the UFC were after me. I wasn't too aware of him at the time, but agreed immediately and watched tape later.

Coming into this popular fight in Abu Dhabi, Lerone received a lot of the spotlight from MMA media, curious of his short-notice arrival into the UFC and onto a card of this stature, topped off with Khabib Nurmagomedov versus Dustin Poirier.

The moniker of being Manchester's first true born-and-raised fighter to sign with the promotion was an accolade thrown at him, but Murphy chooses to see through the hype and remain grounded.

"I'm a calm and collected person," Lerone revealed. "The media attention wasn't really bothering me and I know this is just the start of something and the media is just what you have to handle doing. It doesn't mean you've made it just because you're in the UFC. It's harder to stay there than it is to get there. That's where the hard work begins in my opinion. You're fighting the best of the best in there.

"Sure, it's cool being Manchester's first proper fighter being in the UFC, but it's just a label to me. I doesn't mean anything. Becoming champion, that's when it will, but as of now it's nothing.

After making his UFC debut on such foreign soil, Lerone finds his next battle on very familiar ground in London, England on March 21st. This time it comes in the form of Gabriel Benitez (21-7). Another veteran of the fight game and, this time, after last September's split draw, the 145-pounder feels a win is most certainly needed.

"The only positive I take of fighting here is being in front of my people," Lerone revealed." The crowd are going to be cheering for me and I'm going to get a proper buzz off of that. I'm going to get more eyes on me because I'm the English fighter. The rest is just the same in the cage wherever in the world it may be. It's just two men in the cage fighting to win.

"I still have to go out there and perform against him, though. It's not an easy fight at all and I'm aware of the challenge ahead of me. I need to be on my best game to win and I definitely will be. I think I will get to show a lot of what I didn't get to last time, given the time restrictions I had. I plan to start a lot faster.

"I think it took me a good few minutes to get into the fight last time and by that time, I was already behind. I can't afford to do that again – especially not against this guy. I get fit quite fast and I intend to start fast so I can finish fast. I know I have that in the tank. "

Entering this camp isn't also a change of location fight-wise, but a change of scenery with his team as the team formerly known as All Powers Gym around the North West moulds into a new label as Manchester Top Team, with fighters and gyms have joined forces to create will look to become a powerhouse for MMA in Manchester.

"We've moved from All Powers Gym because we needed more space," Murphy explained. "The Muay Thai was growing there massively under Panicos Youssef and our MMA side was growing a lot more too, so it was a case of space. We've also partnered up with 12 Gauge MMA, so we have all there fighters from different backgrounds, styles and nationalities – all of great levels.

"It's been a blessing in disguise that we've moved gyms because we've got more bodies on the mats at a much higher degree. Everybody is benefiting from the extra teammates and coaches."

As Murphy's MMA career looks to go from strength to strength, 2020 could be a big year for him with the plans, ideas and style he brings to the table. While looking at last September's result as a loss, in his mind, Lerone has some making up to do in order to cement himself as a legitimate featherweight contender by the end of this calendar year.

"My plans first and foremost are to get this win," Lerone asserted. "I have to get it no matter what. This fight is a massive one for me. A win here will put me on the map amongst featherweights. It'll show me where I am in the featherweight rankings. He's been in the UFC for around eight fights or so and he's only lost very close decisions or been clipped. He's coming off a loss to a top-fifteen ranked opponent, so a big win here for me and I'll be up there into the big fights in the division."