Ryan Spillane steps in to fight Salim El Ouassaidi at LFL 3 on seven days notice.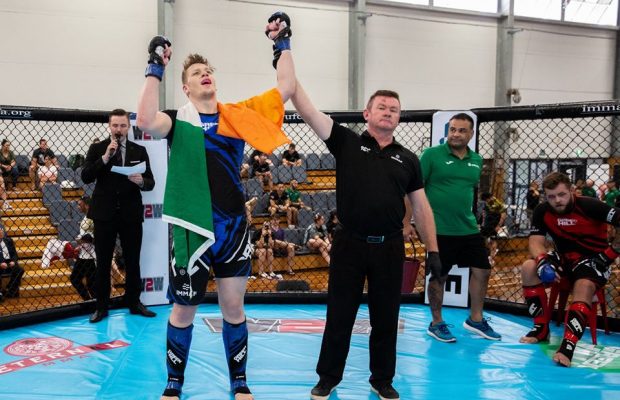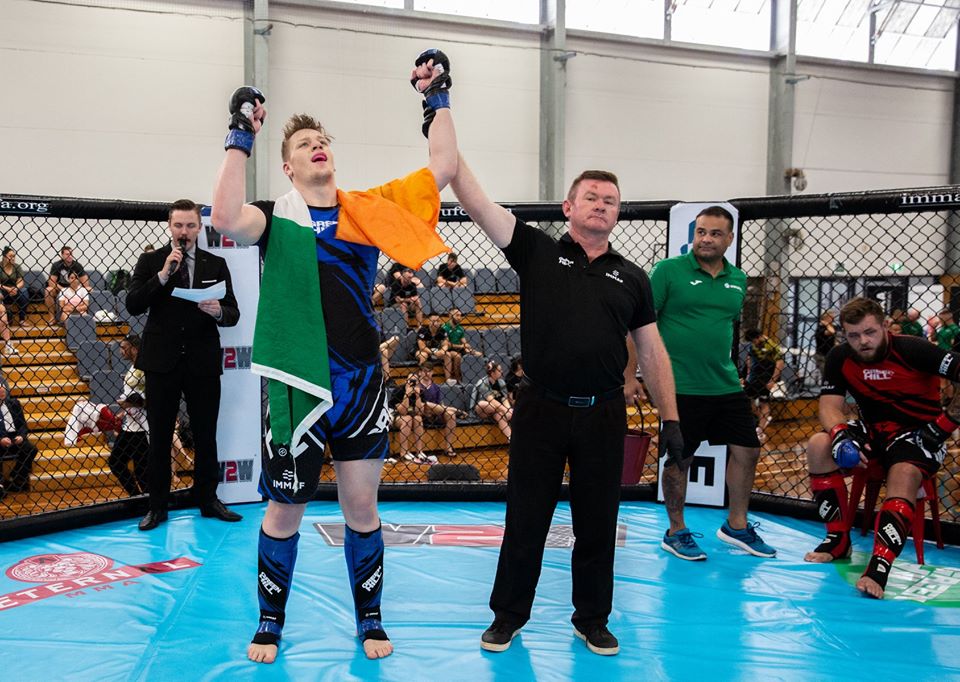 Photo via IMMAF

SBG Cork City's Ryan Spillane (0-1) will return to the cage this weekend at Levels Fight League 3. As announced by MMA DNA's Marcel Dorff, Spillane will step in on 7 days notice to fight Salim El Ouassaidi (0-1). Replacing former amateur foe Irman Smajic, who was forced to withdraw due to a torn meniscus.
As an amateur, Spillane was a standout in the Heavyweight ranks, winning gold medals at the 2018 IMMAF-WMMAA European & World Championships along with an Oceania Open Gold Medal in 2020. All of his wins in those competitions came via finish with only one making it out of the first round.
"I wouldn't call it short notice, I've been in training for the last five to six weeks. I was lucky enough to go over and help Tom Aspinall finish out his camp for his UFC fight. I also helped Johnny Walker help finish out his camp for his UFC fight too. So my main sparring partners have been in Main and Co-Main Event Slots in the UFC."
"I've had about six or seven fights confirmed, I've been agreeing to fights the whole time, fights have just been falling through and not coming about so I wouldn't call it short notice. This fight came along, I'm ready to go."
He is no stranger to Levels Fight League, with this being his second time flying the Irish flag out in Amsterdam. Unfortunately, his pro debut bout didn't go to plan, losing to the Olympic calibre wrestler Slim Trabelsi (2-0) via TKO/KO in the second round.
The Heavyweight prospect sees this as a favourable matchup as he looks to put that loss behind him and pick up his first win against Morocco's El Ouassaidi, who will also be looking to get his first pro win after a tough debut.
"He's a wild kind of fighter, he kind of swings and from anything else I don't see that much he offers. His wrestling isn't great, he's got a nice little single leg but nothing more than that. Opponents wise, it's a good opponent for my kind of style.
In terms of improvements, he added that he has been working on the mental side of the game along with the physical and skill side of it.
"Hugely I've worked on my head side of things, I've been working with someone for that. My conditioning and strength have gone through the roof. Striking has been a big thing I've been working on for the last while along with wrestling. Having been able to spar with Johnny Walker and Tom Aspinall, my levels have gone up really high since the last fight."
SBG Cork City has been very active as of late with teammate Pa Lehane (3-0) making waves over in Combate Global along with plenty of teammates thriving at amateur. Spillane will be hoping to keep that success rolling with a big on Sunday at Levels Fight League 3. You can watch the PPV card live on FITE TV.